Journal
Urban Research & Practice
Aims and scope
Urban Research & Practice is a well-established and exciting journal that publishes a wide range of original academic research articles along with innovative articles on policy and practice. The journal is published in association with EURA (European Urban Research Association), is a cross-disciplinary journal, with a focus on urban studies.
Urban Research & Practice seeks to reflect and further enhance the rich diversity of thought, approach and research that currently characterises the study of urban areas in Europe and elsewhere. As such it aims to be a key part of the renaissance of Urban Studies currently taking place, making contributions to academic research and policy development. The journal publishes research of the highest quality relating to the challenges facing urban environments today. Another key aim of the journal is to seek to bridge the intellectual and geographical 'divides' that currently exist in the field of urban affairs - specifically the North/South divide and the East/West divide and also divides between distinct academic disciplines.

The journal includes papers that:
provide a systematic description of :
urban issues
urban developments
urban policies or
urban policy-making and policy implementation
seek to explain variations in urban policies or urban governance cross-sectorally or cross-nationally or that seek to explain such variations over time
analyse and/or evaluate the effects of urban policies or process of urban governance
analyse European and International factors that impact on urban areas, urban policies and urban governance
urban sustainability (environmental, economic and social dimensions)
Policy articles, practice articles and book reviews
As well as traditional academic papers, the journal also publishes policy reviews, practice and project reports and book reviews. The policy section focuses on new policies launched at the European, national and regional levels that are of relevance to a wider audience. The practice and project report section focuses on innovative projects, conferences and events being carried out at a local level (in cities or regions).
Peer Review Statement
All manuscript submissions are subject to initial appraisal by the Editor, and, if found suitable for further consideration, to peer review by two independent, anonymous expert referees. All peer review is double blind.
"With the renewed world-wide interest in cities, Urban Research & Practice fills an important gap and provides a valuable forum for high quality, interdisciplinary urban research and policy analysis."
Professor Ivan Turok
University of Glasgow, UK
"International in scope and multi-disciplinary in ambition, Urban Research & Practice provides an important forum for the latest thinking from the worlds of academia and the urban professions. It is unmatched by any other journal of its kind."
Professor Paul Kantor
Department of Political Science, Fordham University, New York, USA
Authors can choose to publish gold open access in this journal.
Read the Instructions for Authors for information on how to submit your article.
Location & approach
The facilities of TU Dortmund University are spread over two campuses, the larger Campus North and the smaller Campus South. Additionally, some areas of the university are located in the adjacent "Technologiepark".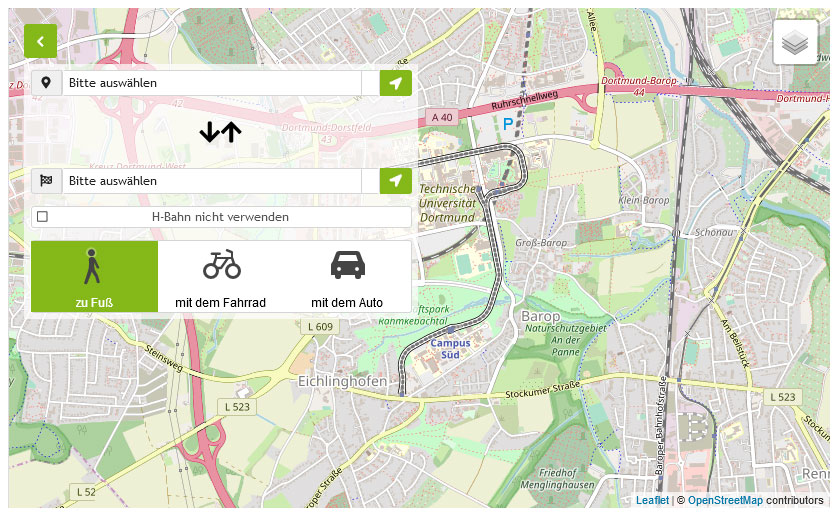 Zum Lageplan
Campus Weather

Open weather forecast