Research Assistant
Dr. Patricia Feiertag
Research Interests
Metropolitan regions in country comparison
Knowledge in spatial planning
Urban development
Housing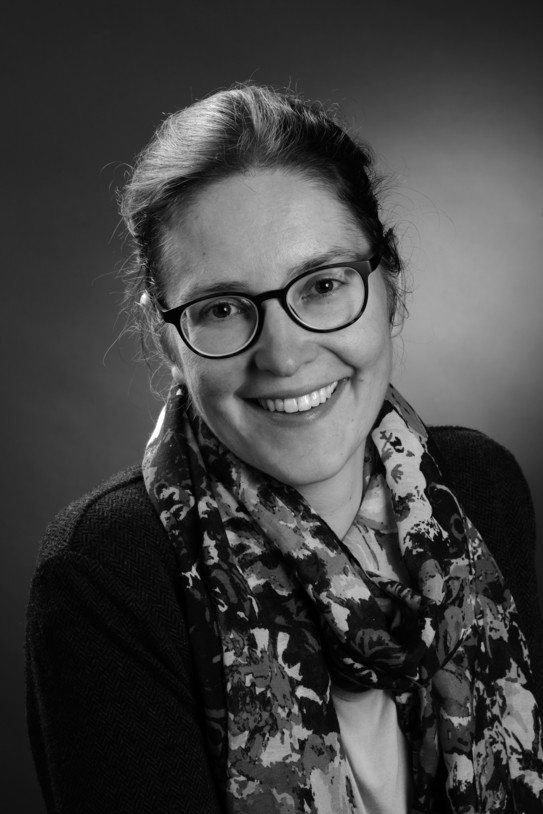 Academic Experience
Since 04/2014
Research assistant at TU Dort­mund Uni­ver­sity, Department of European Planning Cultures
07/2009 – 11/2012
Research assistant at the Uni­ver­sity of Wuppertal, Department of Economics of Planning and Construction
06/2006 – 06/2009
Research assistant at HafenCity Uni­ver­sity Hamburg, Department of Urban Planning and Regional Development
Education
2018
TU Dort­mund Uni­ver­sity, Pro­mo­ti­on (Dr. rer. pol.)
Title: Politikrelevantes Wissen in der Raum­pla­nung. Grenzarbeit zwi­schen Wis­sen­schaft und Politik in Deutsch­land, den Nie­der­lan­den und der Schweiz
Supervision: Prof. Dr. Karsten Zimmermann, Prof. Dr. Stefan Siedentop
2002
Se­mes­ter abroad at KTH (Royal In­sti­tute of Technology) in Stockholm, Sweden
1999 – 2005
TU Dort­mund Uni­ver­sity, Study of spatial planning
Books and Reports
Zimmermann, Karsten; Feiertag, Patricia (2022) Governance and city regions. Policy and planning in Europe. Routledge.
Feiertag, Patricia (2018) Politikrelevantes Wissen in der Raumplanung. Grenzarbeit zwischen Wissenschaft und Politik in Deutschland, den Niederlanden und der Schweiz. Rohn: Lemgo. Zugl.: Dortmund, Techn. Univ., Diss., 2018 Inhalt Rezension
Zimmermann, Karsten; Feiertag, Patricia (2017) Governance and territorial regulation of the metropolis in Germany and France. POPSU2 (Plate-forme d'Observation des Projets et Stratégies Urbaines). Appel à candidatures "A la lumière des expériences étrangères, que nous disent les résultats du programme de recherche Popsu 2 ?" Download
StadtRaumKonzept (Hg.) (2012) Durchführung von 6 Fallstudien: Wohnsituation in Quartieren mit Beständen sog. neuer Finanzinvestoren. Gutachten im Auftrag der Enquetekommission "Wohnungswirtschaftlicher Wandel und neue Finanzinvestoren auf den Wohnungsmärkten in NRW". Dortmund Download
Spars, Guido; Feiertag, Patricia; Müller, Anja (2011) Kommunale Haushaltsnotlagen. Bestandsaufnahme und Möglichkeiten der Reaktion im Rahmen der Städtebauförderung des Bundes und der Länder. Endbericht. Bonn Download
Bizer, Kilian; Knieling, Jörg; Ewen, Christoph; Stieß, Immanuel (2010) Nachfrageorientiertes Nutzungszyklus-Management. Konzeptionelle Überlegungen für nachhaltiges Flächenmanagement in Stadt und Region. Detmold (Bearbeitung)
Jacob, Patricia (2008) Kleinräumiges Monitoring als Voraussetzung der präventiven Stadtentwicklung. neopolis working papers : urban and regional studies Heft 6
Jacob, Patricia; Knieling, Jörg (2008) Migration und Internationalisierung als Chance und Herausforderung der Stadt- und Regionalentwicklung. neopolis working papers : urban and regional studies Heft 4
Articles in edited Volumes
Feiertag, Patricia; Zimmermann, Karsten (2021) Reform der stadtregionalen Zusammenarbeit in Frankreich und Italien. Folgen und Wirkungen für die Raumplanung in Stadtregionen. In: S. Henn, T. Zimmermann, B. Braunschweig (Hrsg.) Stadtregionales Flächenmanagement. Berlin/Heidelberg: Springer Spektrum.
Feiertag, Patricia (2020) Les métropoles françaises et les pôles métropolitains vus d'Allemagne. In : Demazière, C ; Desjardins, X ; Sykes, O (eds) La gouvernance des métropoles et des régions urbaines en Europe. Des réformes institutionnelles aux coopérations territoriales. Paris : Collection Recherche du Plan urbanisme construction architecture (PUCA). n°240, 167-187. Available here.
Harrison, John; Fedeli, Valeria; Feiertag, Patricia (2019) Imagining the Evolving Spatiality of Metropolitan Regions. In: Zimmermann K, Galland D, Harrison J 2019 (eds) Metropolitan regions, planning and governance. Springer: Berlin. S. 135-154
Feiertag, Patricia; Harrison, John; Fedeli, Valeria (2019) Constructing Metropolitan Imaginaries: Who Does This and Why? In: Zimmermann K, Galland D, Harrison J 2019 (eds) Metropolitan regions, planning and governance. Springer: Berlin. S. 155-172
Fedeli, Valeria; Feiertag, Patricia; Harrison, John (2019) Invoking New Metropolitan Imaginaries: What Type of Metropolitan Region for What Kind of Metropolitan Planning and Governance? In: Zimmermann K, Galland D, Harrison J 2019 (eds) Metropolitan regions, planning and governance. Springer: Berlin. S. 173-192
Feiertag, P.; Naismith, I.-C.; Heinze, M.; Brand, C.; Fehrenbach, U.; Gerster-Bentaya, M.; Helten, F.; Kasper, C.; Scherer, D. Giseke, U.; Chlaida, M.; Mansour, M.; Amraoui, F. (2015) Grand Casablanca 2025: Integrated Scenarios. In: Giseke, U. (Hrsg.): Urban Agriculture for Growing City Regions. Connecting Urban-Rural Spheres in Casablanca. Routlededge: Abingdon. S. 223-233
Feiertag, P.; Giseke, U.; Brand, C.; Chlaida, M.; Helten, F.; Scherer, D.; Ouchcker, J.; Amraoui, F.; Mdafai, M. (2015) The UAC Action Plan for Grand Casablanca. In: Giseke, U. (Hrsg.) Urban Agriculture for Growing City Regions. Connecting Urban-Rural Spheres in Casablanca. Routlededge: Abingdon. S. 468-477
Giseke, U.; Kasper, C., Wieck, K.; Spars, G.; Feiertag, F.; Adidi, A.; Mdafai, M.; Bock, G., Moustanjidi,Y. (2015) Urban space production. In: Giseke, U. (Hrsg.): Urban Agriculture for Growing City Regions. Connecting Urban-Rural Spheres in Casablanca. Routlededge: Abingdon. S. 100-117
Jacob, Patricia; Knieling, Jörg (2011) Gestaltung langfristiger Perspektiven des Quartiers gemeinsam mit Wohnungseigentümern. In: Difu (Hg.) Nachhaltiges Flächenmanagement – Ein Handbuch für die Praxis. Ergebnisse aus der REFINA-Forschung, S. 130-134. Berlin Volltext
Jacob, Patricia; von Löwis, Sabine: (2010) Integration von Zuwanderern in der Stadt und im Quartier – Einführung. In: Matern, von Löwis, Bruns (Hg.) Integration. Aktuelle Anforderungen und Strategien in der Stadt-, Raum und Umweltplanung. Arbeitsmaterial der ARL Nr. 353, S. 35-42. Hannover Volltext
Jacob, Patricia; Knieling, Jörg (2009) Kommunikation mit Gebäudeeigentümern – Flächenmanagement durch präventive Bestandsentwicklung von Wohnquartieren der 1950er bis 70er Jahre. In: Difu (Hrsg.) Nachhaltiges Flächenmanagement – in der Praxis erfolgreich kommunizieren. REFINA-Veröffentlichungsreihe "Beiträge aus der REFINA-Forschung" Band 3 Volltext
Jacob, Patricia; Knieling, Jörg (2008) Hamburg. Migration and Internationalisation as Challenges and Perspectives for Urban Planning. In: Calabria Region (Hrsg.) City to City Thematic Report 4 Urban Planning in multiethnic cities, S. 49-56
Jacob, Patricia; Dappen, Claudia; Heilmann, Sven; . Knieling, Jörg; Stieß, Immanuel (2007) Demand-driven Life Cycle Management of Urban Neighbourhoods. In: Kenneweg, H.; Tröger, U. (Hrsg.) 2nd International Congress on Environmental Planning and Management. Visions Implementations Results: Planning the Urban Environment. August 5th – 10th 2007 TU Berlin, S. 15-18
Journal Articles
Zimmermann, Karsten; Feiertag, Patricia (2020) Zwischen Theorie und Praxis. Die Rolle der wissenschaftlichen Politikberatung. In: Informationen zur Raumentwicklung, Jg 47, Heft 2, Themenheft Zwischen Wissenschaft und Praxis – Planung auf dem Prüfstand, S. 38-47
Zimmermann, Karsten; Feiertag, Patricia (2019) Return of the metro-model. Governance and planning in metropolitan regions under change. An international comparison of France, Italy and Germany. In: IRMB Papers 61, Special Issue Metropolitan Governance, Barcelona Institute of Regional and Metropolitan Studies. Barcelona. S. 16-21 Download
Feiertag, Patricia; Müller, Anja (2011) Kommunale Armut und Städtebauförderung. In: PlanerIn 4/11, S. 15-17
Jacob, Patricia; Knieling, Jörg (2009) Strategien für Siedlungen der 50er- und 60er-Jahre. In: Garten + Landschaft 5/2009, S. 33-35
Jacob, Patricia; Knieling, Jörg (2009) Monitoring des Siedlungsbestands. Ein Instrument zu präventiver Quartiersentwicklung und nachhaltigem Flächenmanagement. In: RaumPlanung 142, S. 122-127
Jacob, Patricia (2006) Die Rolle von Karten im Leitbildprozess. Arten und Funktionen am Beispiel nationaler Leitbilder aus europäischen Nachbarländern. In: Raumforschung und Raumordnung Heft 6/2006, S. 486-97
Feiertag, Patricia; Wachter, Isabelle: "The scope of local transport planning and determinants of it success ", Konferenz: EURA 2022 ": Defrag-Europe: Fragility/antifragility at play in contemporary Europe", Politecnico di Milano, 16.6.2022
Feiertag, Patricia: "Limiting or enabling growth? The role of regional planning", Konferenz: EURA 2021 "Contradictions shaping urban futures", hosted by Oslo Metropolitan University, 7.5.2021
Feiertag, Patricia: "City-regional governance and planning in France: the 'métropole' as answer to territorial fragmentation? National reforms and zoom on the case of Lyon", Webinar: "Governance of metropolitan areas in Europe", hosted by University of Valencia, 23.10.2020
Feiertag, Patricia; Zimmermann, Karsten: "Steuerung der Siedlungsentwicklung durch Regionalplanung – Aktuelle Entwicklungen im französischen Planungssystem", Konferenz: 5. Dortmunder Konferenz "Räume neu denken – Planung in einer Welt im Wandel", Dortmund, 17.2.2020
Feiertag, Patricia: "Misfit of institutions and spatial imaginaries: The ambivalent spatial dimension of French metropolitan reforms", Konferenz: AESOP Annual Congress 2019 "Planning for transition", IUAV Universita di Venezia, 11.7.2019
Feiertag, Patricia: "Les réformes métropolitaines françaises vues de l'extérieur", Colloque "La gouvernance des métropoles et des régions urbaines en France et au Royaume-Uni", Université de Tours, 11.4.2019
Feiertag, Patricia: "The ideas behind reforms of metropolitan governance arrangements. The Case of France", Konferenz: AESOP Annual Congress 2018 "Making space for hope", Chalmers Universität Göteborg, 11.7.2018
Feiertag, Patricia: "Metropolitane Kooperationsräume in Frankreich – Raumzuschnitte, Ideen und Funktionen von "harten" Métropoles und "weichen" Pôles métropolitains", Konferenz: 4. Dortmunder Konferenz "Die große Transformation", Dortmund, 5.2.2018
Feiertag, Patricia: "The label of metropolitan region in Germany and France", Konferenz: EURA 2017 "City locked in networks", Universität Warschau, 22.6.2017
Feiertag, Patricia: "The knowledge base for spatial policy", 10th AESOP Young Academics Conference, Gent, 23.3.2016
Feiertag, Patricia: "International comparison of scientific policy advice in spatial planning in Germany, the Netherlands, and Switzerland – Structures and trends ", Workshop "Wissenschaftliche Politikberatung in der Raumplanung", Universität Dortmund, 12.2.2015
Zimmermann, Karsten; Feiertag, Patricia: "Cultures of Expertise– a comparative view on the Dutch and German Planning System", Konferenz: AESOP Annual Congress 2014 "From control to co-evolution", Universität Utrecht, 9.7.2014